The Rev. Justin G. Lingenfelter
Senior Pastor
The Rev. Justin G. Lingenfelter grew up in Eastern Pennsylvania, attending Northwestern Lehigh High School.  He is a graduate of George Washington University in Washington, D.C. and earned a Bachelor of Art degree in Anthropology.  Following his undergraduate work, Lingenfelter went to the Lutheran Theological Seminary at Philadelphia and earned his Master's of Divinity degree in May 2017.  He did his seminary internshiop at Christus Victor Lutheran Church in Naples, FL.

Email:  pastor.justin17@gmail.com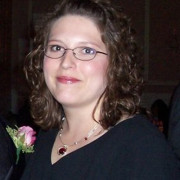 Terri Cromwell
Office Administrator, OAKs Coordinator
Terri is a wife and mother of two wonderful children. As Office Administrator, Terri is in charge of the prayer list, worship bulletin, newsletter, volunteer scheduling, website, church finances, bulletin boards throughout the facility, the church's database of records and so much more.  She is also our OAKs (Older Adults Kickin' it up) Coordinator.  OAKs in United in Christ's monthly senior center.  The only senior center in the West Milton and New Columbia area!
Terri can be reached at the church office Monday-Friday from 9 a.m. to 2 p.m.
Church Office:  570-568-2254
Church Email:  office@unitedinchristlutheran.net
Terri can also be reached on her cell phone after church office hours.  She is a busy mother and is active in her church.  If she doesn't answer her phone please leave your name, number, and a brief message and she will return your call as soon as possible.
Terri's Cell:  570-850-5730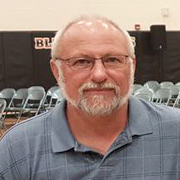 You can contact Terry through the church office.