SUNDAY WORSHIP
9:00 a.m. – Adult Forum (Sunday School)
10:00 a.m. – Worship with Holy Communion
11:30 a.m. – Fellowship hour with light refreshments
United in Christ is a small, rural congregation that welcomes all people in the name of Christ. A relaxed, caring community, we love to laugh and enjoy fellowship while continually focusing on our mission to the wider world.
Children, Youth and Families are cherished and nurtured in our Faith Formation Classes every Sunday, as well as Confirmation classes, Youth Sunday services, and monthly fun activities. Our monthly senior center, OAKs (Older Adults Kickin' it up!) meets the second Wed. of every month, 10 a.m. – 2 p.m.
We serve the community through our participation in local service projects, CROP Walk, donations to food pantries, and collections for disaster relief. We serve nationally and globally through making quilts, personal care and school kits, and going on mission trips.
Our worship features weekly Holy Communion and engaging, inspiring sermons. We encourage weekly worship, growing in faith through our Bible study and prayer, generosity, and service to each other and the community.
And we invite YOU to visit us! We believe you will meet Jesus through us, and that God will bless you at our little country church. The Holy Spirit is here and ready to inspire you!
The Rev. Justin G. Lingenfelter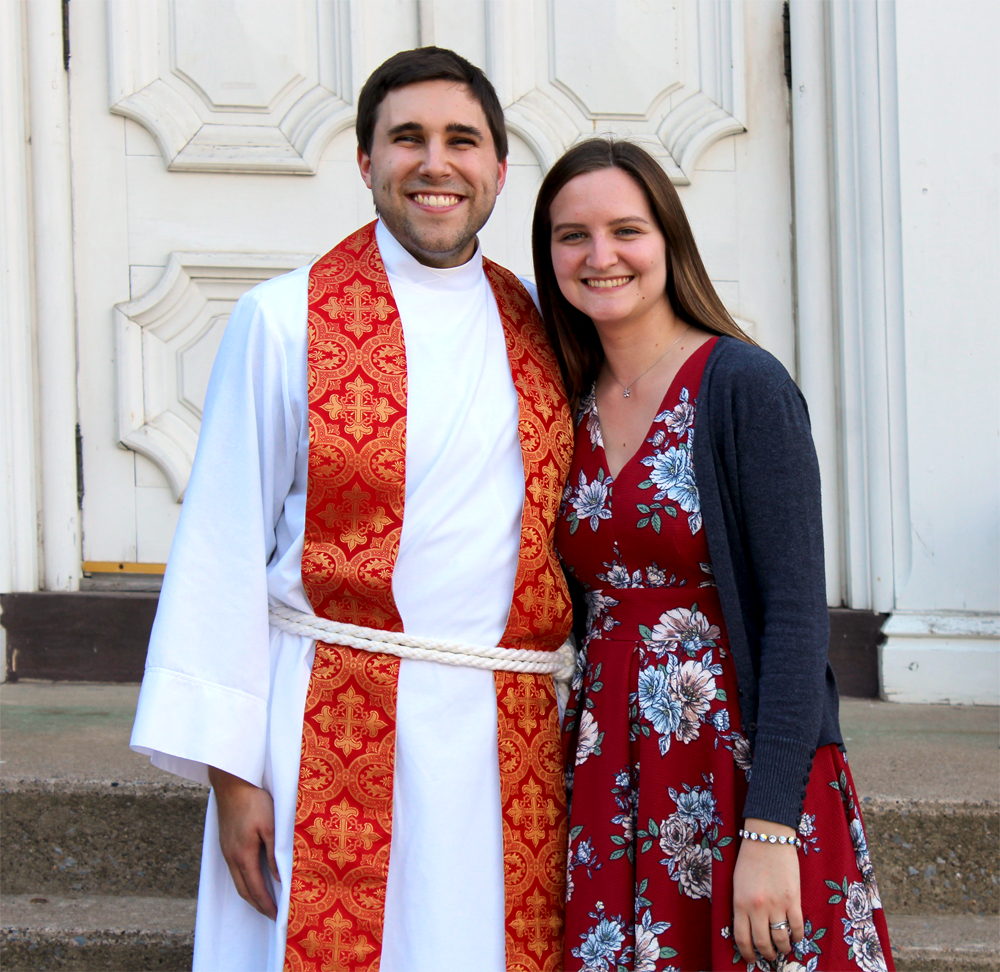 The Rev. Justin Lingenfelter grew up in Eastern Pennsylvania, attending Northwestern Lehigh High School. He is a graduate of George Washington University in Washington, D.C. and earned a Bachelor of Art degree in Anthropology. Following his undergraduate work, Lingenfelter went to the Lutheran Theological Seminary at Philadelphia and earned his Master's of Divinity degree in May 2017. He did his seminary internshiop at Christus Victor Lutheran Church in Naples, FL.
All are welcome at United in Christ!